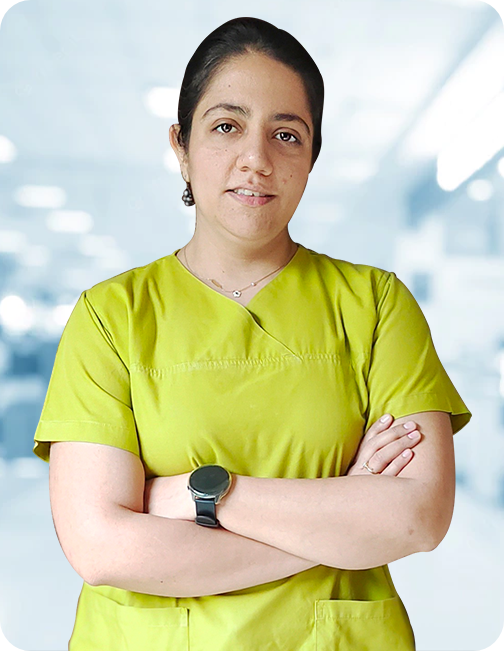 Dr. Sunaina Gupta obtained her B.V.Sc. & A.H. qualification followed immediately by a Master's (M.V.Sc.) on Surgery and Radiology here in India. After gathering some experience she went on to obtain a Membership of the Royal College of Veterinary Surgeons, London. She knew growing up here in Delhi that she one day wanted to be a veterinarian practicing in the city and enjoys every minute of her profession. She has a special interest in ophthalmology and exotic pets medicine and constantly strives to gain more knowledge and experience in these areas through national and international courses and certifications.
Timings: Please call to check
Graduation in Veterinary science from Apollo College, Jaipur, India (2012)
Master's in surgery and radiology from Jabalpur, India (2015)
Member RCVS, London
7 Years Of Experience in India and Abroad practicing Ophthalmology including ophthalmic surgeries
Submit request for

Call Back
Book a grooming to make your pet looks amazing.
We care about your little friends.